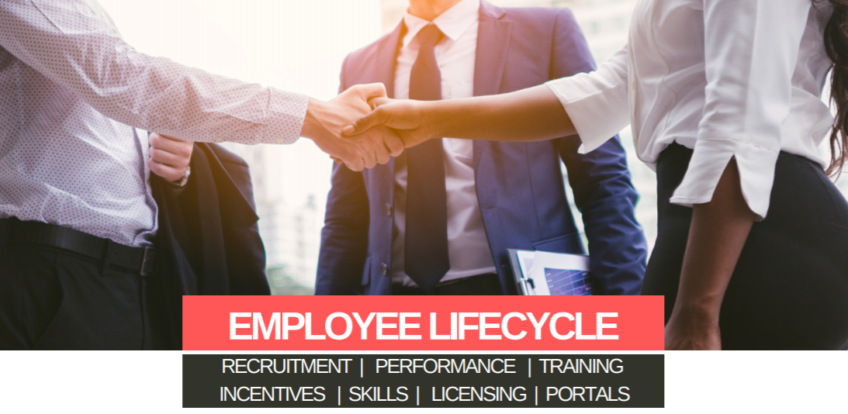 Recruitment & Lifecycle Management
Why purchase separate software applications that don't talk to each other and store confidential personal identifying information and data shared across your business? When you can purchase our Ecosystem of Paperless Software Solutions.
Recruitment & Screening
Creation of job descriptions, and ability to manage existing job descriptions in one application.
Online job postings and online job submission for ease of applicants applying for open position(s).
Automatically close position upon expiration of posting.
Data mappings within the Software maintain all initial and ongoing personal data provided through the application process.
Intuitive and user friendly experience for applicants.
Lifecycle & Licensing
Manage existing personnel records of performance evaluations, change promotion title and job transfers, while maintaining an ongoing work history.
Conduct seamless background screening orders for investigations via our integrated background screening partners.
Automated alerts following the lifecycle of the investigations, allowing for the task management inside the software.
Review detailed information within activities and incidents an employee has been involved in throughout the facilities.
Employee Portal
Paperless and full-service automated requests are managed by employees via their portal to access their individual record, update their personal identifying information and address.
The Employee Portal can send auto-generated friendly reminders, allowing the applicant to maintain their licensing obligations and keep identifiable current, and stay abreast of regulatory and employment related notifications.
Maintain record of training certifications and stay abreast of required training assignments.