Day to day use of "one paperless software solution" creates greater efficiency across the business
Year after year maintenance costs are significantly reduced by using one paperless software solution for multiple departments
Ease of use for the team members, as well as the applicants will be noticed when adopted integrated software, allowing IT staff to efficiently manage and support your business
Software Apps vs off the shelf software packages will allow for software to be responsive to your business needs, not you responding to a pre-packaged software
As your business changes, you will have a generous amount of Professional Service hours built into to your agreement for your use year after year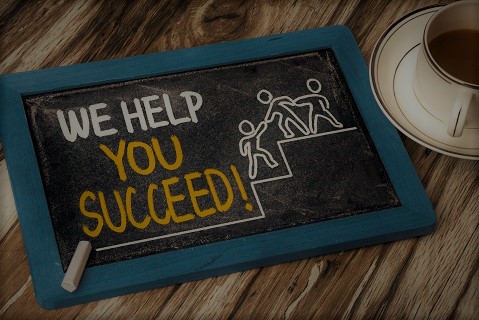 It's not all about us
our business is all about YOU
1. Innovation of software solutions – we design and develop our PRYME™ software Apps based upon our client's driving the direction of our, web-based and mobile ready solutions!
2. Fair and equitable pricing for services – we will NOT charge you monthly transaction or service fees for using our software services. We encourage unlimited use and users!
3. Attentiveness to implementation and ongoing support – we will provide Professional Services and 24/7/365 support for you and your applicants using our web-based solutions. We want to help YOU succeed consistently!
4. Secure private cloud hosting – we will provide software hosting options. Our private cloud hosting partner is ISCorp for those interested in Software as a Service (Saas). We will install our PRYME™ software on-premise, at our client partner's preferred location. Your comfort level and our concern!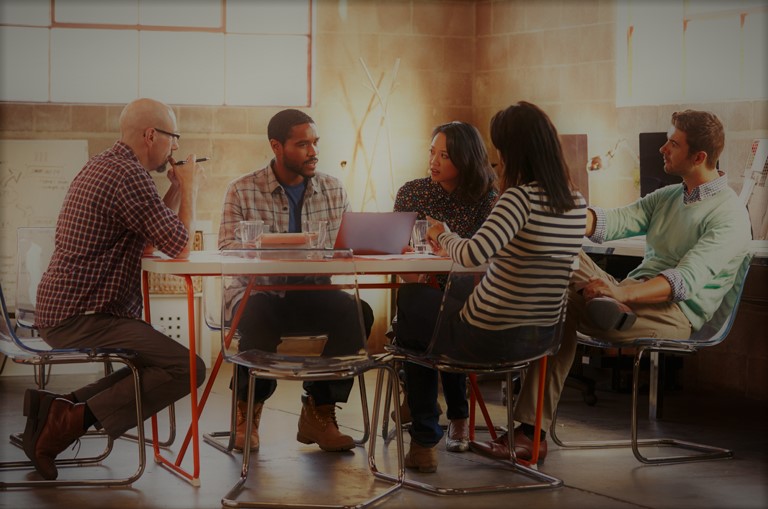 We listen to you
it's who we are at Merydyan
Using a consultative approach, all our PRYME enterprise software solutions are designed and developed based upon our client's requirements.
There are three (3) problem areas identified by our Clients and are commonly noted within today's businesses;
1. Multiple vendors/software applications, some of which are out of date, lacking upgrades.
2. Costs associated with managing multiple vendors, for software applications used each year.
3. Requirement for intuitive/integrated software applications, for departmental ease of use and IT staff efficiently manage and support.
Breaking down the Merydyan process
We consult with you to discuss your existing workflows. 

Ask you questions about your business like; what are your existing processes?  Do you want to go 100% paperless? What are your business problems?  What are your desired outcomes? 

Then identify which of our 70 feature rich Software Apps and web portals will be required to design and optimize your specific one-of-a-kind
PRYME™ Ecosystem of Paperless Enterprise Software Solutions for your business, addressing YOUR bottom line!
The Merydyan story
Merydyan Technologies LLC (Merydyan) finds its beginnings in 2005, when president/CEO Dennis Sheldon was working as an IT Director at a Wisconsin tribal casino. Dennis identified that various departments within the casino struggled with inferior workforce management systems. Dennis, having earned a degree in Computer Science, would embark on designing and developing the first of its kind in gaming, all-encompassing enterprise software solutions for human resources, payroll, security and surveillance.
Several years later, Dennis and the Menominee Tribe of Wisconsin formed Merydyan as a Wisconsin based LLC in 2013. The enterprise solutions Dennis designed and developed have been trademarked as PRYME™ enterprise solutions; PRYMEhr, PRYMEtyme, PRYMErisk & access. Our clients found their costs have been reduced and are provided higher level of efficiencies after replacing multiple vendor systems within the tribal government, casino and gaming commission departments with the PRYME™ enterprise solutions.
A significant milestone occurred for Merydyan in 2014, which allowed Merydyan to expand our PRYME™ enterprise solutions to gaming regulation. Retained by an existing client, to design and develop a complete digital backgrounds and licensing system. PRYMEforms, PRYMEdocuments, PRYMEbackgrounds and PRYMElicensing were launched to the tribal gaming regulatory in April 2017.
Merydyan's Client Facing Team
We have now expanded our PRYME™ Ecosystem of Paperless Enterprise Software Solutions to gaming and non-gaming vendors, gaming and hospitality businesses. Our client facing team stands ready to listen, learn, design, develop, implement and support the most reliable software solutions that have set us apart from others because we focus on YOU, our Client Partner.
Merydyan has executive, operations, sales, development, implementation and support teams located in Arizona, California, Nevada and Wisconsin. Merydyan has worked to become a respected provider of services to Indian Country.
Our team is known throughout the United States for providing our very best to our Client Partners.