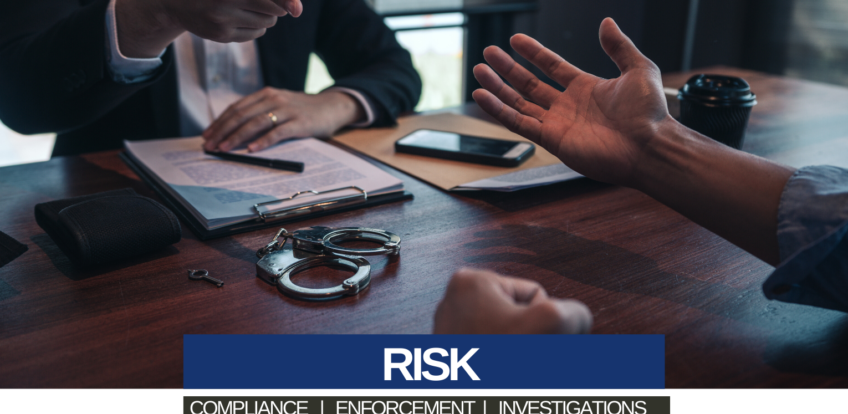 Inspections & Investigations
Our Risk Ecosystem of Paperless Software Solutions may be used throughout your enterprise for Compliance, Enforcement, Investigations, Inspections, Surveillance and Security functions. The Software is privileged based, allowing user access to individuals, granting rights to view, edit and report on all risk related activities, events and incidents that occur within your gaming enterprise and regulatory agency.
Activity Logging
Capture multiple events that occur real-time by user, department or facility.
Data may be shared between all staff levels including separate entities such as the regulatory agency and gaming operations.
Incident Reporting
Real-time alerting of incidents – that involves an employee or vendor of the business and/or licensed by the jurisdiction, attaches and may flag the incident to their individual profile.
Capture and store various file formats of activities, evidence, activities, investigations, policy violations and subjects to a reporting format that meets your business requirements.
Integration with licensing for lookups.
Upload and attach various file formats – required as evidence or investigative research such as; photo images, videos, PDFs, etc.
Evidence – capture and secure evidence associated to the incident. Ability to create separate and/or monthly reports from the evidence documented.
Guest Exclusions & Visitor Access
Visitor Access and Badging – ability to check-in and check-out vendors, employees and guests to identify their reason to access for specific locations while on property
Capture all subjects information and keep a permanent record of who is on the premise at all times.
Ability to edit subject information at any time as required by regulations.
Know the status of approved vendors and excluded guests.
Key Features
Reports, checklists, forms and merge documents – are created based upon your workflows and reporting requirements.
Policies & Procedures – provides referencing of SOPs, MICS, Policies & Procedures department specific and/or Internal Controls when sighting violations.
Notice of violations – when using our integrated Software Apps will streamline the ability to communicate findings, analyze and correct gaming operation and regulatory agency.
Manage Voluntary and Involuntary Exclusions – keep an accurate record of all guests within the database and issue exclusion notice as needed.
Asset Management – track all gaming device information asset number, serial number, machine status, software details and more.