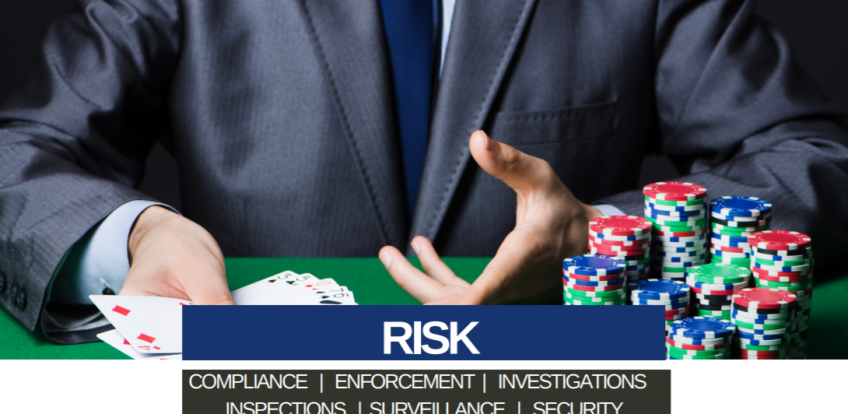 Compliance & Enforcement
Our Risk Ecosystem of Paperless Software Solutions may be used throughout your enterprise for Compliance, Enforcement, Investigations, Inspections, Surveillance and Security functions. The Software is privileged based, allowing user access to individuals, granting rights to view, edit and report on all risk related activities, events and incidents that occur within your gaming enterprise and regulatory agency.
Activity Logging
Capture multiple events that occur real-time by user, department or facility.
Data may be shared between all staff levels including separate entities such as the regulatory agency and gaming operations.
Incident Reporting
Capture and store various file formats of activities, evidence, activities, investigations, policy violations and subjects to a reporting format that meets your business requirements.
Integration with licensing for lookups.
Guest Exclusions & Visitor Access
Capture all subjects information and keep a permanent record of who is on the premise at all times.
Ability to edit subject information at any time as required by regulations.
Know the status of approved vendors and excluded guests.